Welcome to GQA Environmental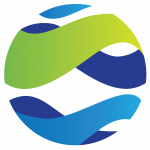 GQA was established in 2013 to provide our clients with professional, cost effective design and verification services for sites affected with ground gas and vapour risks.  Our services offer to ensure our clients achieve regulatory compliance in line with the highest industry standards creating innovative design to create peace of mind for our clients.  The company strategy is to fully understand our client's requirements, concerns and objectives prior to beginning work and to ensure that they achieve regulatory approval for design techniques or verification strategy prior to work beginning on site.
GQA aim to provide excellent design and verification services in line with best practice industry standards and accreditation bodies such as CL:AIRE and SoBRA guidance.  We pride ourselves on having a personal approach to our services to create longstanding working relationships with our clients into the future.
We work in a range of sectors including housing, public, commercial and industrial with experience in large scale data centres to small housing developments.  GQA provide nationwide inspection and testing services and provide design services throughout Ireland and the UK.  We have also carried work out on data centre projects in Denmark and Sweden.