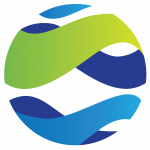 A site specific verification strategy should be set at design stage prior to the implementation of any ground gas protection measures on a project.  This strategy should set out a risk based approach to the verification procedures to be followed on site including;
The verification strategy should be produced and agreed with regulators, assigned assessors and warranty providers prior to work beginning on site.  
GQA will ensure that local authority planning conditions, warranty providers and assigned assessor inspection plan requirements are achieved to provide a seamless verification process.  Our strategies are written in line with CIRIA C735: 2014 and Section 8: BS8485: 2015 + A1: 2019.