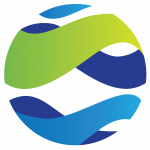 GQA provide full design services for protection requirements on projects where there is a receptor risk to ground gas; Radon, Carbon Dioxide, Methane and/or VOC Vapours.  Due to the changing nature of construction contracts the responsibility for design depends on the type of contract.  GQA are experienced in working directly with architects, engineers, contractors and regulators to provide the highest standard of design to ensure compliance and protection in line with relative guidance and regulations.

GQA will provide the most effective design and detailing avoiding unnecessary ancillary products to ensure that protection methods are buildable and practicable to any specific site constraints.  
All our design work will comply with the relative jurisdiction requirements and best practice guidance namely; Technical Guidance Document C: 2020, BS8485: 2015 + A1: 2019 and the CIRIA suite of documents; C716, C735 and C748.  Designs will include;
On assessment of Remediation Strategies or GQRA (Generic Quantitative Risk Assessment) carried out by others, GQA may advise a further risk assessment to be beneficial. This can be due to overly conservative site risk characterisation being applied to a project or VOC vapour risks not being fully assessed.

GQA can arrange contact with SoBRA (Society of Brownfield Risk Assessors) accredited specialist partners who in some cases can remove gas protection measures from site altogether or provide a more robust site risk characterisation to inform the design. Initial assessment of site risks is provided at risk by GQA prior to design.